Reconstruction the Giant Skeleton found in Loja in Ecuador on 19 October 2012. In the province of Loja, in the South of the Ecuador and the Peru border, residents remember hearing long ago in the beautiful valleys in this province were reportedly discovered skeletons very similar to those of humans,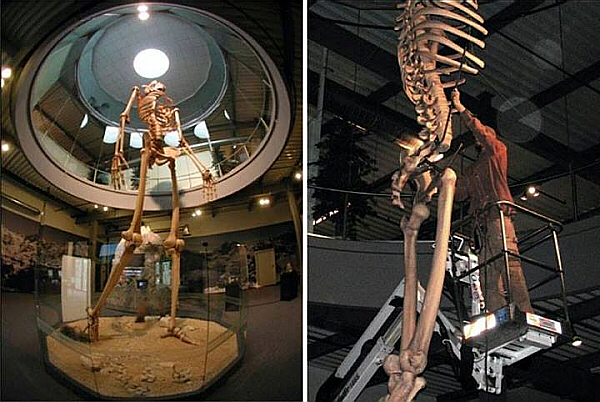 but of an incredible size giant-bones By far the most famous of these discoverers was the father Carlos Miguel Vaca (*Refer to Father Crespi in album as well) who was kept until his death in 1999, several bones and fragments found on a site named "Changaiminas" which translated into Spanish means "cemetery of the gods.

Thankfully, there are other countries around the globe that aren't worried about hiding our ancient past history any longer. In the US and Europe, most evidence quietly disappeared from nearly every museum from the 1900′s until today. Most of the discoveries paid for and removed by the Smithsonian.
...
http://alabamatruth.com/nephilim-proof-giant-skeleton-found-in-loja-in-ecuador-19-october-2012/