...I once was on assignment in Ecuador and this fellow Nicholas Crowder the author of Culture Shock Ecuador, helped me out of a few jams. We have stayed in touch over the years and he recently shared with about the beauty of
Ali Shungu Mountain Lodge
. He won't admit it to anyone but he knows some aspects of Ecuador that very few outsiders have knowledge of. One thing he taught me was that not all things in Ecuador are as they appear on the surface. When he tells me something about Ecuador, I listen and I listened about one of the most beautiful places on earth. He highly recommended that I get in touch with the owners of
Ali Shungu Mountain Lodge
, Frank and Margaret who took very good care of my wife and I while we were there. There is no question they know how to operate a first class operation in an absolute paradise on earth....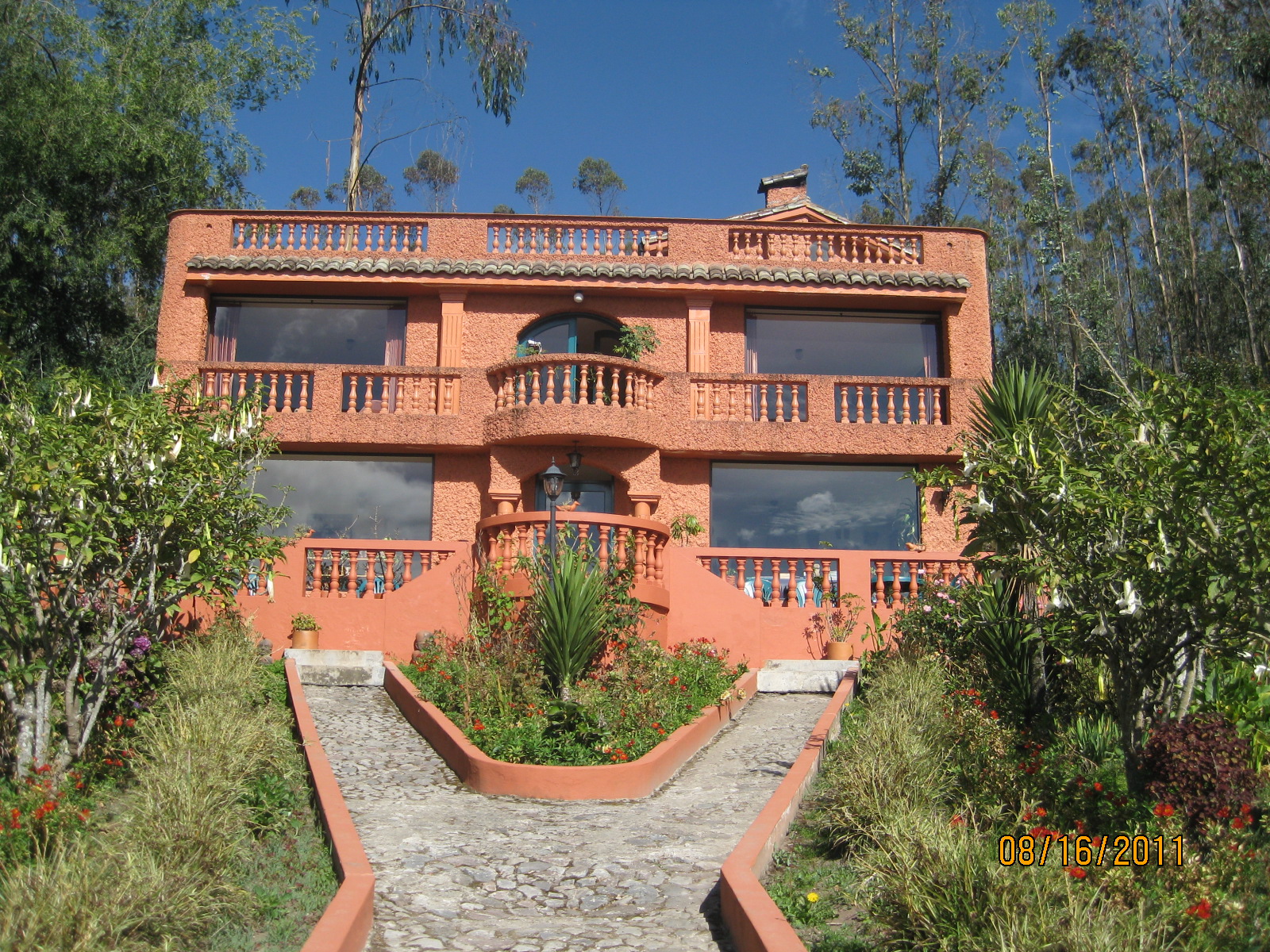 ....I have so much respect for this fellow Crowder I asked him before I shared this beautiful mountain lodge with you called
Ali Shungu
. My recommendation is if you are going to Ecuador and you have thought of staying at a breathtaking and magical place which extolls the beauty of this earth then read below. If you read no further that is OK, but I am telling you from a fellow traveler to another, Ali Shungu should not be missed by any visitor to Ecuador. One kernel in the secret recipe, Ali Shungu is magical and mystical but it is the owners Frank and Margaret who have provided the spirit in constructing a comfortable lodge where nature and spirit can be celebrated....
...Sitting at nearly 10,000 feet, tucked up on top of a mountain in the Andean mountains is the hidden jewel which is called
Ali Shungu Mountaintop Lodge
. My wife, Mercedes Keene who is from Ecuador and I made the trek up a bouncy road where the lodge is isolated just fifteen minutes from the center of the Andes town of Otavalo, Ecuador.
If you take any recommendation from an old travel writer, and you love serenity, peace, comfort, and not to leave out fantastic food, you should not miss a visit here. I am telling you that you will write and thank me. Oh one last thing, pricing is about $85.00 a night per person including meals – it is a bargain at this price. You can visit their website at:
Ali Shungu Mountain Lodge
.
Also, if you are going to Ecuador and you want an insight into the hearts and mind of the Ecuadorian culture be sure to get a copy of Nicholas Crowder's book
(Culture Shock Ecuador: A Survival Guide to Customs & Etiquette)
He and the book saved my ass a few times. By the way I asked Frank and Margaret if they knew Nicholas Crowder and if he had stayed at Ali Shungu. They had a smile on their faces and would not confirm or deny if he had stayed there. However, I did see his book on their bookshelf in the main house.
Regards, Brandon Keene – Author, Professional Dragoman
P.S. and please keep my secret about
Ali Shungu

between you and me. (1*) BRANDON KEENE IS A FICTIONAL CHARACTER CREATED BY NICHOLAS CROWDER
http://latinamericacurrentevents.com/ecuador-escape-to-the-top-of-the-world-at-ali-shungu-mountain-top-lodge/11633/